Idea/El Salvador

El Salvador
General informations
Full name
{{{Full name}}}
Flag
Character number
 ???
Stars
5🌟🌟🌟🌟🌟
Power Shot(s)
Rock Breaker Shot, Box and Squeeze Shot, Boxer Shot
Unlock Requirements
Win the 1st place in the Head Cup without Kick and Power Shot or pay 6.000.000 points
Icon
Previous Character
{{{Previous Character}}}
Next Character
{{{Next Character}}}
The El Salvadorian character is a fan made character. He's not official, I hope you will enjoy. ;)
Appearence
Edit
The Character got white skin, squared face, small ears, a classic haircut, a spiral mustache and a serious face. He looks like the artist Salvador Dali. When pressed the Power button, he got a smile with white eyes, red skin and his mustaches are going a bit up. And got also Hair coming out.
Power Shot
Edit
Rock Breaker Shot (Ground Shot)Edit
After being Transformed into a giant, a giant rock in the middle of the field will appear, the El Salvadorian will with his Boxing glove Break the Rock who tears in many piece who will be attired by the Ground Tornad the Character will create, were the Ball would be hidden in the third piece of Rock.
Box and Squeeze Shot (Air Shot)Edit
After being Transformed into a giant, the ball will be thick. He will Squeeze the ball so there will be many pieces of ball who will fall down like meteors, then the user will punch directly into the Goal were the real ball is hidden.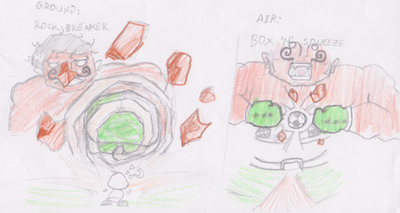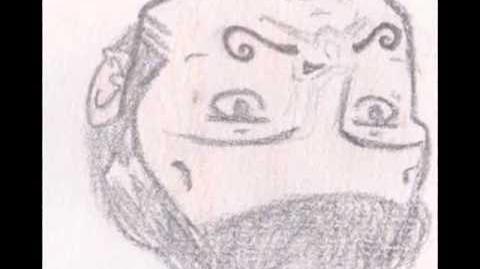 Counter Attack
Edit
Boxer Shot It's a big Boxing Glove.

Money Bag thrower:
It's a hat that throws a money bag, when touched, the bag explodes and the opponent takes damage. When the bag ain't touched for 5 seconds the bag will disappear. 
Stats:
Speed:+2
Kick:+4
Jump:+4
Dash:+1
Power:+1
Unlock Requirements
Edit
Win 1st place in the Head Cup without Kick and Power Shot or pay 6.000.000 points.
-He is based on the famous artist, Salvador Dali, well that's also cliché because both, artist and country shares the same name.
-He is also based on two Street fighter characters Dudley and Hakan being tall sized and doing Boxing.