Kepler 88B is a character idea by HongKongSoccer.
Appearance
Edit
Kepler 88b is the brother of Kepler 22b and they are the same but the Kepler 88b is blue.

Power Shots
Edit
Kepler 88b has no specific power shot he has the power shots of South Korea to Serbia.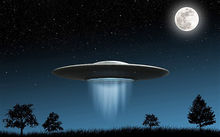 Counter Attack
Edit
coming six alien craft and sees shine Green and light fires on the field, the Last fire has the ball and burn the enemy for 4 seconds.
Unlock Requirement
Edit
Beat him in the Head Cup's final without Dash and Kick or 7.900.000 pay points.

Kepler 88B wears the Zombie Mask Costume. He does not wear the costume in Arcade.
Kepler 88B is the second alien character.
Ad blocker interference detected!
Wikia is a free-to-use site that makes money from advertising. We have a modified experience for viewers using ad blockers

Wikia is not accessible if you've made further modifications. Remove the custom ad blocker rule(s) and the page will load as expected.